GUARANTEED SAVINGS ON YOUR ELECTRIC BILL
FOR OWNERS & RENTERS
Thanks to Government Incentives
SOLAR SAVINGS
FOR ALL
Receive a $200 Gift Card 45 days from your Community Solar Subscription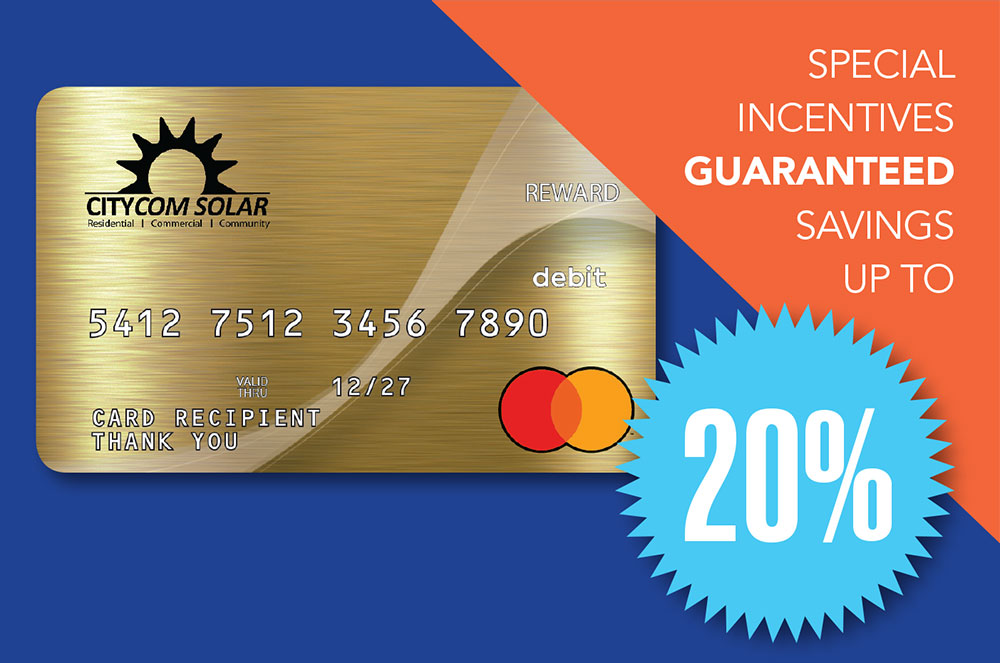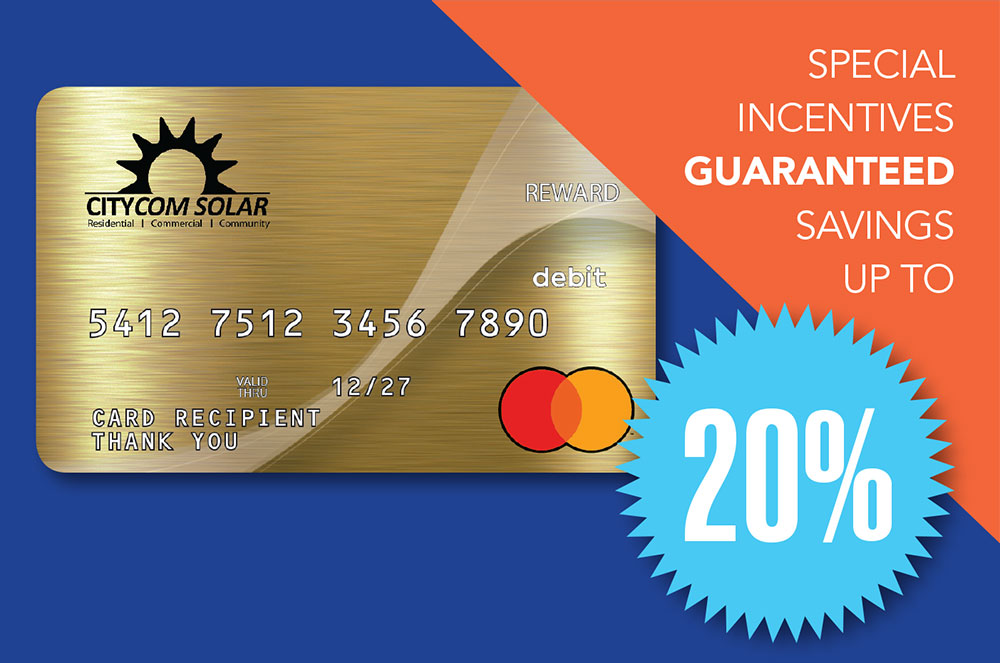 SOLAR SAVINGS
FOR ALL
Receive a $200 Gift Card 45 days from your Community Solar Subscription
It's like getting a FREE month of electricity every year!
GET STARTED
Just give us a little info and we'll find a Community Solar Farm near you so you can start your 10% off application.
Your usage and allocation may vary, community solar farm production could be more or less than estimated, & utility prices are subject to change & could rise or fall throughout the term. Participation may be subject to credit approval. Gift Card fulfillment will be provided 45 days from acceptance by a participating partner community solar farm. CityCom Solar, 520 Broad Street, Newark, NJ 07102, 888-862-9741, www.CityComSolar.com.